Scotland Trip: Informational Meeting
Discover Scotland
Discover Scotland with the Clinton Chamber of Commerce and Collette with a special travel presentation on Tuesday October 11 at 4:00pm at Henry Carter Hull Library in Clinton, CT. This presentation, given by Collette, will outline the details of the trip which will take place next spring. Guests will view a PowerPoint presentation which includes highlights from the trip including...Edinburgh Castle, Palace of Holyroodhouse, St. Andrews, Dunrobin Castle, Orkney Islands, Loch Ness, Isle of Skye, Armadale Castle, Loch Lomond Cruise, and a farm visit.
Collette describes
the destination; "From its rugged sea-sprayed islands to its stately castles rich in history, Scotland's treasures are as diverse as they are compelling. Learn how to play the bagpipes and enjoy dinner at the National Piping Centre's farm-to-table restaurant. Take a cruise on famed Loch Lomond. Visit a local family on their working farm for tea and meet their sheepdogs. Marvel at the stunning Isle of Skye, the magnificent landscapes of the Highlands and the panoramic shores of Loch Ness. Explore the magical Orkney Islands' ancient Skara Brae and prehistoric Ring of Brodgar. Visit Dunrobin Castle for a falconry display. Sample Scotch whisky during a distillery tour. Stop in St. Andrews, home of the Royal and Ancient Golf Club. Explore the regal city of Edinburgh. Put a modern twist on traditional Scottish ingredients during an interactive cooking experience."
Travelers who make a deposit at the presentation will save $50 per person. Bookings made before October 11, 2016 (including the night of the presentation) will save an additional $150 per person. Group transportation to/from airport, round trip air from New York, air taxes and fees/surcharges, and hotel transfers are all included in the cost of the trip.
For more information or to RSVP please contact Chamber Member, Sal Chiaramonte at 860-669-5697 or email srchiaramonte@sbcglobal.net.
To Register for this meeting please email Chamber@ClintonCT.com
Women of Excellence Awards
Women of Excellence
Join the Clinton, Madison & Shoreline Chambers of Commerce for...
Women in Business Luncheon
and Presentation of the Women of Excellence Awards
Wednesday, October 12
12:00pm
Woodwinds
Special Guest: Ann Nyberg
Honoring:
                         Jean Cherni - Branford                             
Catherine Kiernan- Guilford
Lori Murphy - Madison
                               Lynn Riordan - North Branford                              
Clinton Honoree:
Laura Attanasio
Kidz Konnection Youth Theater
After receiving six letters of nomination in her honor for the Women of Excellence award, it was clear that Laura Attanasio is beyond deserving of this award. Looking through the qualifications, it is easy to see how Laura fits each seamlessly...
Driven work ethic
Strong sense of self: leading with empowerment and inspiration
Leadership: role model for others
Commitment to community through volunteering
Some of the words shared in the letters of nomination we received include...
"I've had the pleasure of being able to observe how much all the kids grow and benefit from participating in her classes and productions. She sets a high standard, but also gives them the confidence they need to accomplish things they might never have thought possible."
"She has put her heart and soul in to her company for the past 10 years"
"Kidz Konnection has helped teach kids acting, put on amazing plays, and empower other young girls like me"
"She wants every kid to pursue the dream they want"
"She makes every kid feel like the star!"
 
Please join us as we present this award to Laura at our 'Women in Business' luncheon at 12:00pm on Wednesday, October 12 at Woodwinds in Branford
The Women in Business Series is Sponsored By:
Clinton Insurance Center
BAH
Business After Hours
Wednesday October 12
5:30 - 7:30pm
Scottish Dave's Pub
24 East Main Street
Clinton, CT 06413
Meet * Eat * Greet * Grow
 
United States Coast Guard Band Concert
P&Z Meeting
United States Coast Guard Band Concert:
Free Tickets available at the Chamber Office
50 East Main Street, Clinton, CT or by mail with SASE
Awards Dinner
Annual Awards Dinner
Tuesday, October 18
5:30 - 8:30pm
Clinton Country Club
128 Old Post Rd.
Clinton CT, 06413
Award of Distinction for Public Service: Mari Lee
Best Foot Forward: Gerry Vece & the High School Building Committee
Business to Community Partnership Award: Todd Steward: Stewards Ace Hardware
Citizen of the Year: Jessica Demers
Board of Education Business Person of the Year: Michael Nuzzo: Grand Apizza
Click here to make a reservation
Sponsored by: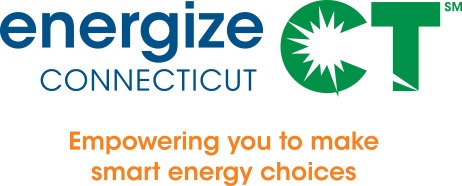 Headshot
To set an appointment please call the Clinton Chamber at 860-669-3889 or email Chamber@ClintonCT.com. Payment is required to set an appointment.
Headshot
The Clinton and Killingworth Chamber of Commerce invite you to network in our...
Monthly Nexus Meeting
Tuesday October 25, 2016
The Shoreline of Clinton
91 East Main Street
Clinton, CT 06413
Includes a light breakfast and coffee
Headshot